Over 15 years of experience, we designed, built, and tested an email tool to help you increase professionalism and become drastically more efficient with email activities.
Are you struggling to keep up with Customer Follow-Ups?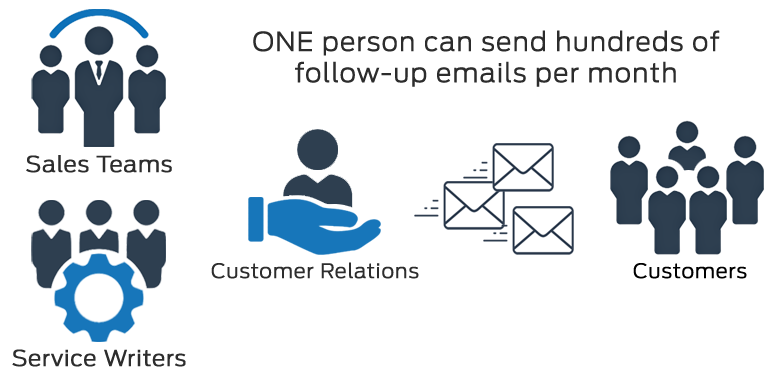 Research and Marketing Data Facts:
Email is the #1 communication method for your customer base, therefore email presentation should be your #1 priority!
The lack of professionally branded email templates will Negatively Impact Your Customer Experiences
Additional Features & Benefits:
Category Specific Templates
Customizable Email Body Text
Managers, Admins or Assistants can compose emails for their team members

(ex. an assistant could send out follow-up emails for their entire service team to save time)

Integrates with your existing email account
Works with mainstream web browsers such as Chrome, Edge, and Safari
Dealership Hours & Directions

Customizable Template Options and Custom Design Request Available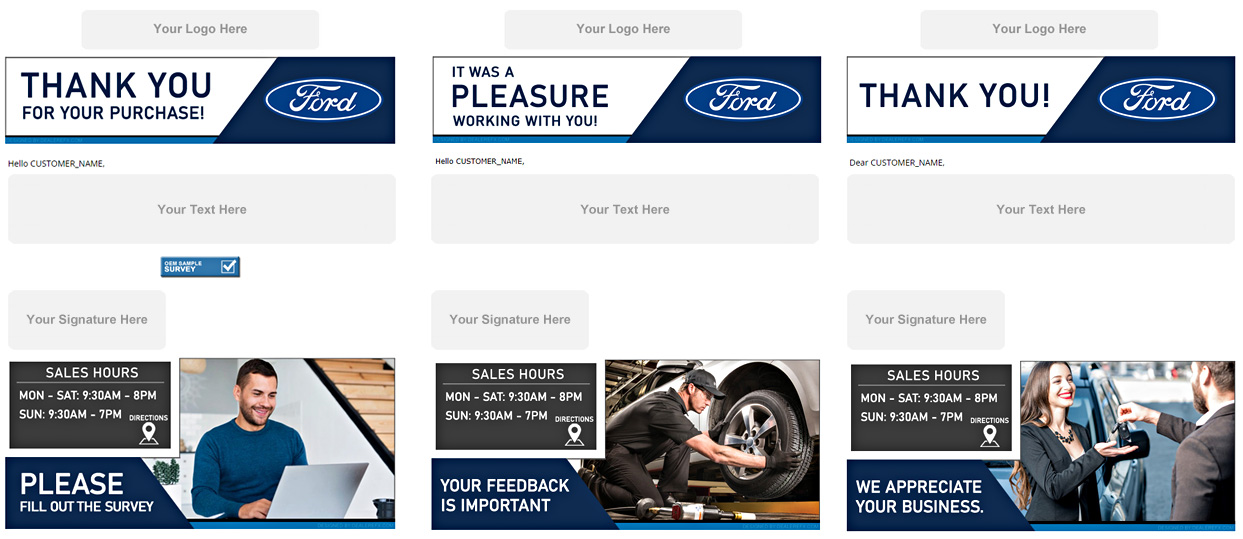 Templates are Compatible across ALL Platforms
After working with Dealerships for over 15+ years we decided
to release the AbsolutEmails Web App
With our 15+ years specifically working with email responses, we designed, built, and tested an email tool to help you obtain more professional presentations and become drastically more efficient throughout your day-to-day email activities.
AbsolutEmails gives you everything you need to utilize OEM Grade email communications and improve your customer relations.
Let AbsolutEmails Help You Today.
© 2023 AbsolutEmails.com